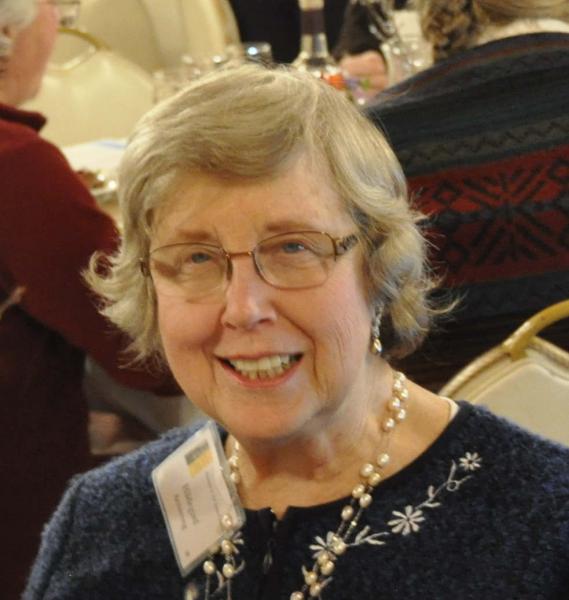 Worcester - Hildegard Armstrong, 81, died November 13, 2019, after battling many ailments, including cancer. She was born April 30, 1938, in Grosse Point, Michigan, to Heinz and Adelaide Nixdorf.

She was raised in Grosse Ile, MI and graduated from Vassar College in Poughkeepsie, NY with a Bachelor of Arts in English. In 1962 she married Bob Armstrong, together they moved to Washington, DC where she worked for the Smithsonian Institute. In 1964, the couple moved to Worcester, Mass., where they raised a family of three boys. They celebrated their 57th anniversary this past April. She spent several years working as a Director of Public Relations for the Higgins Armory Museum. However, the large majority of her time over the years was spent being involved in many Worcester based charity organizations. Specifically, Hildegard served as a BOD Member, President, or dedicated volunteer for the following organizations: ARTSWorcester; the Junior League; the All Saints Church Boys Choir; Music Worcester; Preservation Worcester (she was a Docent and gave architectural tours); and the Hall Club. She received the Worcester Women in Development Volunteer award in 1997 for her distinguished work on behalf of ARTSWorcester office and the Annual Arts Award from ARTSWorcester for 2000.

Perhaps her most defining interest was with music, which she personally enjoyed and introduced her family to. She was a member of the Worcester Chorus for 54 years, singing in countless concerts, and enjoying international trips with the chorus accompanied by Bob. She and Bob loved listening to classical music while assembling wooden jigsaw puzzles and were opera aficionados. While battling innumerable health issues in her last few years she maintained her involvement in the Worcester Chorus and demonstrated a positive attitude and strength that was hidden behind her quiet and non-complaining demeanor.

She is survived by her husband of 57 years, Bob; son Scott and his wife Kathy Gang of Wisconsin and Connecticut; son Lincoln and his wife Andrea of West Springfield Mass.; son Conrad of Boston; and 7 grandchildren, whom she relished in hearing about as they grew up. She is also survived by her sister Laura Bernstein of Lincoln, Mass. She was predeceased by her sister Deedee Newcomb, formerly of Riverhead NY.

There will be a service to celebrate her life at All Saints Church, 10 Irving St., Worcester, MA, on Saturday, December 7, 2019, starting at 11 AM, followed by brief interment in the Church's columbarium and a reception in Huntington Hall at All Saints. In lieu of flowers, donations in honor of her life may be made to any of the three non-profit organizations - ARTSWorcester, Preservation Worcester, and Music Worcester.
Published in Worcester Telegram & Gazette from Nov. 15 to Nov. 17, 2019